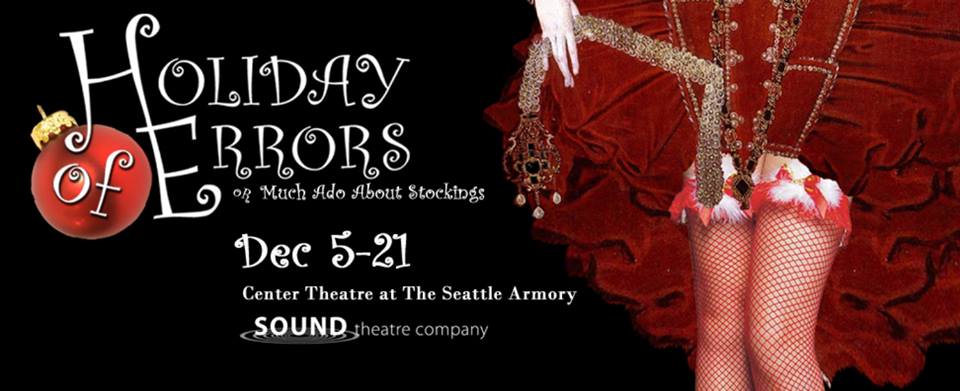 HOLIDAY OF ERRORS
(or MUCH ADO ABOUT STOCKINGS)
A WORLD PREMIERE COMEDY by Frank Lawler and Daniel Flint
December 5 - 21
Fri & Sat at 7:30pm • Sun at 2pm
Center Theatre at the Seattle Center Armory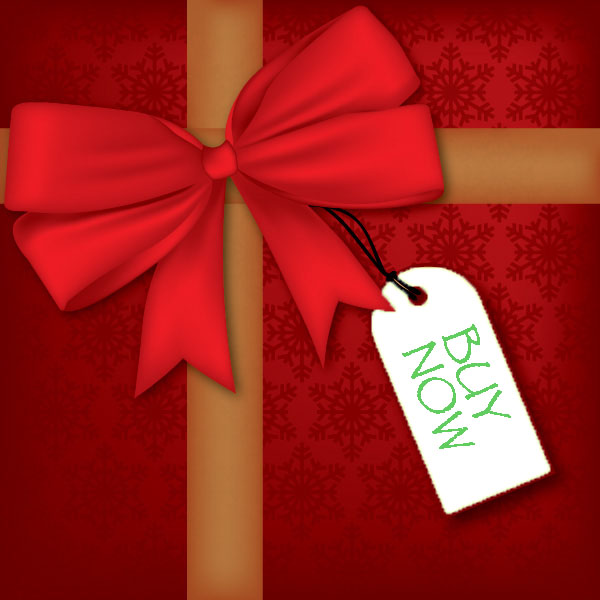 Sound Theatre Company, in partnership with One Lump or Two Productions, presents something new for holiday entertainment: a world-premiere comedy with no nutcrackers, no misers, and no elves. But what would Christmas be without…Shakespeare? In the sly spirit of Black Adder and Shakespeare in Love, Holiday of Errors (or Much Ado About Stockings) is a merry, irreverent send-up that mashes Twelfth Night, Richard III, and A Christmas Carol with historical inaccuracies and slanderous fabrications into an Elizabethan pudding that serves everyone!
SEE THE TRAILER
ABOUT THE PLAY
Things look grim for Will Shakespeare and his trusty leading man, Dickie Burbage, on Christmas Eve, 1593. The great Theatre is facing imminent closure as the plague rages through London. But an urgent invitation from Queen Elizabeth to perform at Whitehall Palace for Twelfth Night is their golden ticket to solvency and royal patronage. Will's quill has been limp, but Christopher Marlowe's spirit inspires him to begin a new play featuring ghostly visitors who attempt to save the soul of their murderer, Richard III…with a bit of song and dance. Will and Dickie must also scheme with the drunken Baron Bollox and Earl Eddie de Vere to confound the Queen's puritan chamberlain, who wants to close the theatres for good. All while the not-such-a-virgin Queen has some saucy designs of her own. Will the theatre survive? Will the Queen find love? And is Marlowe really dead? The play has mild innuendo and some adult situations and language (see Parent Advisory below).
Pay what you can on December 5  and 19
Planning Your Visit
All perormances of Holiday of Errors take place in the Center Theatre, which is located in the Seattle Center Armory (previously known as the Center House) at 305 Harrison Street, Seattle, WA 98109. It is accessible by car or public transit.
Public Transit
The Seattle Center Monorail is a quick ride from downtown and fifteen Metro bus routes serve the Center from around the city. The Monorail departs every 10 minutes from Westlake Center Mall, at Fifth and Pine Street and brings you to the base of the Space Needle, just yards from the Center Theatre. You can also use Metro's Trip Planner to plan your bus trip to Seattle Center from anywhere in the region. The Fifth Ave. and Broad Street stop provides the closest access to the Center Theatre, although there are several stops on each side of the Seattle Center.
Parking
There are several parking lots in the vicinity of the Seattle Center. Click here for a map that shows the theatre entrance as well as parking lots.
Parent Advisory
Holiday of Errors, or Much Ado About Stockingsis a farce about William Shakespeare, and as such employs many comical elements of Shakespeare's plays:  bawdy jokes, cross-dressing characters, comic sexual innuendo and sauciness…all with the intention of making the audience laugh.  It is suitable for most audience members above 10 to 12; concerned parents should peruse the guidelines below.
Adult Language
"Hell", "Damn", "Bollocks", one "shit" and a reference to being "flipped off".
Drugs/Alcohol
No drugs.  One character is habitually drunk, and passes out onstage.  Other characters drink on stage, are drunk, return from drinking or leave in search of drink.
Violence/Scariness
No violence occurs to the actual characters.  The play Richard III is remounted as a Christmas play, showing Richard being visited by his undead victims and eventually stabbed.  Richard and his victims are obviously actors and obviously unharmed.  William Shakespeare is visited by Christopher Marlowe, who may or may not be a ghost.
Sexual References
Numerous sexual references.  Elizabeth acts sexually voracious towards all men she encounters.  Character has sex (offstage) with a person of mistaken identity, possibly of the same sex.  Oblique references to male and female anatomy.  Character is implied to have visited a house of bondage.