Close the GAP- Thank you for helping Amplify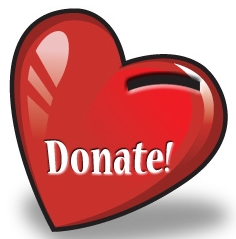 Thank you to
EVERYONE
who participated in our 2017 season
AMPLIFY! Raising Women's Voices
by attending, creating, volunteering, donating and sharing in an exciting year of theatre.
We Need Your Support.  If you were moved by our 2017 Season, and want to assure this level of work continues, please consider a financial gift at this time to help "Close the Budget Gap."  We know that not everyone in our community has the resources, but if you can provide us with giving above your usual support, now would be a great time.
"Small but Mighty," as hailed by Seattle Magazine (below), means we are also vulnerable to even minor budgetary shortfalls.    
In our newly created value statements, the first value we commit to is COMMUNITY:
STC VALUES STATEMENTS
COMMUNITY:
"We recognize the unique communal bond that is created when artists and audiences convene for stories presented in live performance. We value the contributions of all members of this community and the healthy, evolving relationships that are strengthened by theatre: artists, audience, staff, volunteers, donors and community partners."
| | |
| --- | --- |
| | |
| | Porscha Shaw, Eva Abram. |
This "value" of community runs through all of our work and is the heart of why we are dedicated to the hard work of live theatre.  In a time of increasing social division and the complicated role of technology in our lives, we recognize that live performance offers that rare opportunity to gathered together in THE SAME ROOM to share a common experience: we celebrate, reflect and deepen our bonds as a community.